Integrated Sensors and Transmitters for Biopharmaceutical Processing
At PendoTECH, we are proud to offer an integrated suite of sensors and transmitters meticulously designed to meet the specific needs of the biopharmaceutical industry.
Our comprehensive range of in-line process sensors includes pressure, temperature, conductivity, pH, U/V absorbance, and turbidity. These sensors are available in various sizes, offering the versatility needed for either single-use or reusable applications. All PendoTECH sensors comply with USP Class VI requirements, ensuring the highest safety and quality standards.
In addition to our sensors, we provide transmitters such as the PressureMAT alarm and transmitter. These devices connect seamlessly to our sensors and integrate effortlessly with process control and data acquisition systems. This integration facilitates real-time monitoring and control, enhancing efficiency and reliability in biopharmaceutical processes.
Explore our product range and discover how PendoTECH can support your biopharmaceutical needs.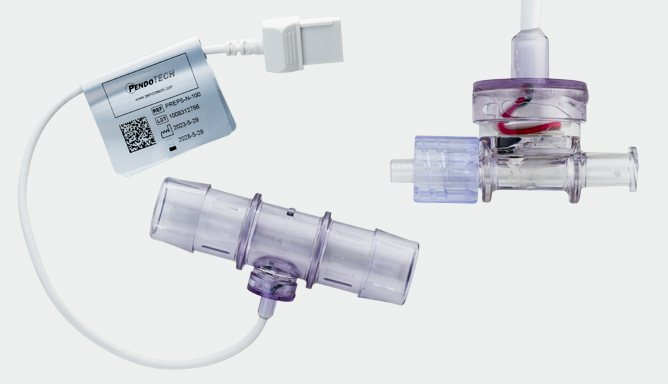 PendoTECH's Single-Use Pressure Sensors measure static and dynamic pressure of gases and liquids in your biopharmaceutical processes – accurately and cost effectively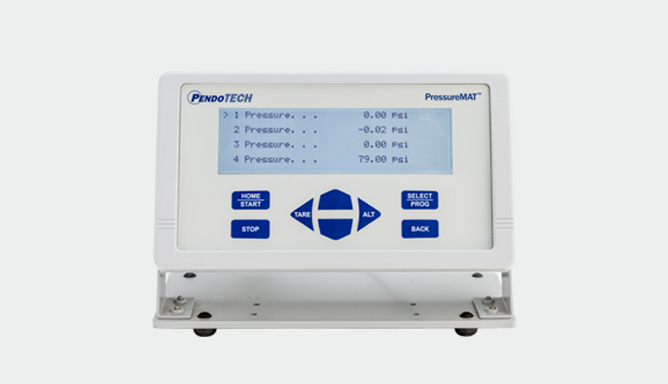 Designed to integrate with PendoTECH's Single-Use Pressure Sensors the PressureMAT monitor includes an alarm, transmitter and monitor in one unit. The PLUS model can acquire data from other sensors. The PC Data Acquisition package makes it a powerful development tool.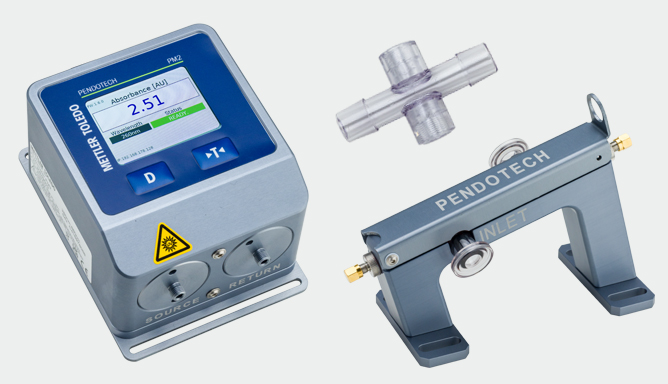 PendoTECH's Single-Use UV Flow Cell is designed to facilitate non-invasive measurements in bioprocess operations. This flow cell is available in a single-use design, catering to the needs of various bioprocess applications. Additionally, we offer a comprehensive range of in-line turbidity measurement products. These products are tailored to meet your requirements across different scales – from laboratory applications to process-scale operations. Explore our offerings and find the solution that best fits your needs.