Other Products
With extensive experience in the biopharmaceutical industry — and particular expertise in single-use bio-pharmaceutical equipment — PendoTECH delivers a line of pressure sensors, control systems and software for measuring, monitoring and data collection in bioprocess applications and other areas where the products provide a unique process solution. Committed to meeting the specialized needs of life-science laboratories and bio-pharmaceutical manufacturers, PendoTECH technical consultants will review your company's applications in the areas of filtration, chromatography, filling and others and recommend components that deliver optimized product quality while maximizing efficiencies.
The experts at PendoTECH regularly consult with clients to help them determine the optimal product for their operation. Through an intense focus on the challenges of our customers, and a commitment to close, collaborative service, we help companies select the optimal solution, as well as asses risk management and economic benefits.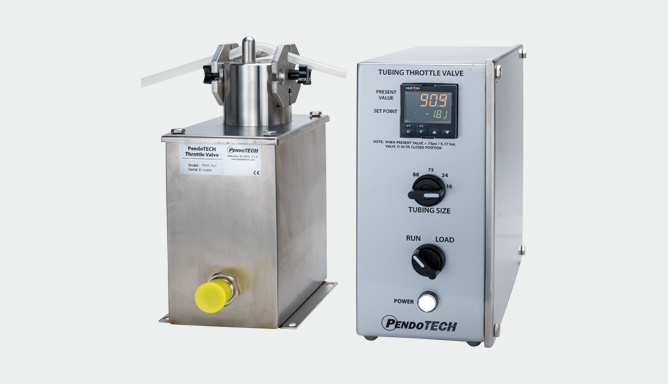 Use to control either flow or pressure through flexible tubing by entering the desired setpoint on the valve. Options for remote or location control of valve.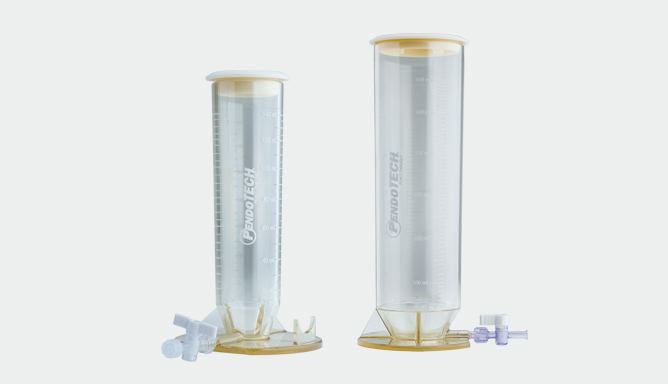 PendoTECH offers different process vessels for benchtop use.
There are the PendoTECH Lab Scale Process Vessels designed for use at atmospheric pressure that feature conical bottoms with low point drains and available in several sizes from 140mL to 2 Liters. Their features help enable high concentration factors in a tangential flow filtration (TFF) process because of their Low Holdup Volume.
For lab scale constant-pressure filtration experiments, PendoTECH offers a 800mL constant pressure vessel with a range of features including a precision pressure regulator from 2 to 60psi, a pressure release valve for safely, and a high pressure shut-off valve.